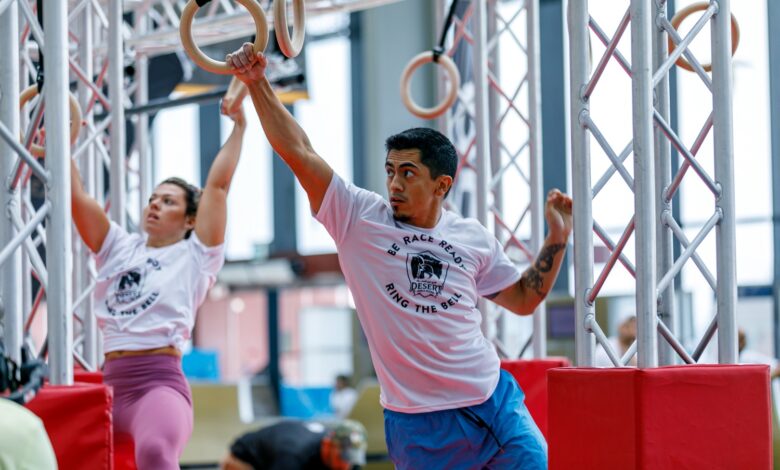 'Ring the Bell' challenge will take place in Abu Dhabi on Saturday, 27 May 2023, from 2pm, with UAE teams encouraged to test their mental and physical fitness against a series of obstacles.
Registration is now open for the Ring the Bell fitness challenge, in support of the Reach campaign, with UAE residents invited to test their strength against a series of obstacles and show their support for the fight to combat neglected tropical diseases (NTDs).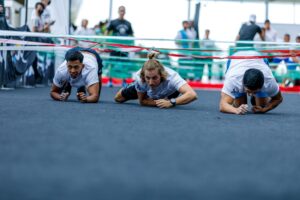 Held in partnership with Desert Shield Fitness, the challenge will take place on Saturday, 27 May, from 2:00 pm until 8:00 pm at Abu Dhabi Cruise Terminal, with participants taking on a series of fun physical and mental exercises.
Entry for the challenge costs AED540 per team, and participants must enrol as single-sex teams of three. All proceeds from the event will go to benefit the Reach campaign, a UAE-based initiative raising funds and awareness to help eliminate two devastating NTDs: river blindness and lymphatic filariasis.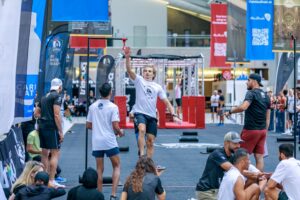 In a new addition to the Ring the Bell format, participants will also be encouraged to take part in a pre-event challenge that will see teams compete to raise the most funds for the Reach campaign, using the YallaGive donation platform.
NTDs are a group of communicable diseases that are preventable and treatable, yet continue to affect 1 in 5 people worldwide, including 1 billion children. NTDs cause immeasurable suffering – they blind, debilitate, disfigure and can be fatal. By most commonly affecting vulnerable and marginalised populations, NTDs create cycles of poverty and cost developing nations billions of dollars each year.
More than 200 million people worldwide require treatment for river blindness while an estimated 850 million people are at risk of lymphatic filariasis.