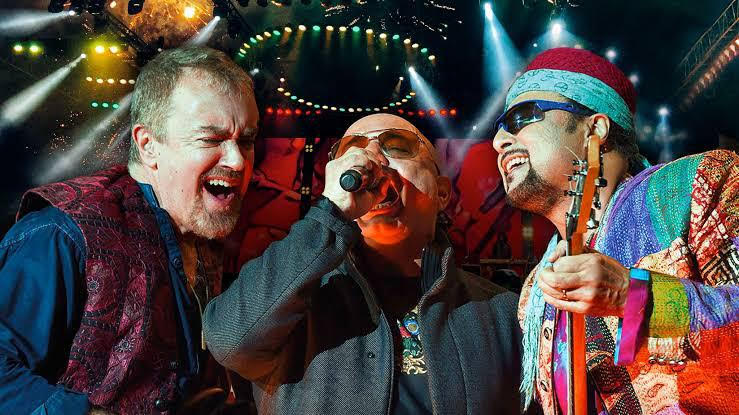 Mark the date as Junoon celebrates 25 years of award winning album Azaadi at Coca Cola Arena on 6 October 2023
BookMyShow, the global out-of-home entertainment company, brings to you globally recognised World-Renowned Award-Winning Band 'Junoon'. The pioneers of Sufi Rock will bring their original sound to Dubai's Coca-Cola Arena as part of their 'Azadi Tour' on Friday, 6th October 2023.
The band known to many as the 'U2 of South Asia' blends a powerful arena rock sound with the epic tranquillity of Sufi Muslim love poetry. Junoon has sold over 30 million albums worldwide, including the multi-platinum albums 'Azadi' and 'Parvaz'. The bands career has spawned numerous hits including 'Sayonee', 'Dum Mustt Qalandar', 'Ghoom Tana' and many more.
Junoon has shared the stage with internationally renowned artists such as Nusrat Fateh Ali Khan, Alicia Keys, A.R. Rahman to name just a few. The band has performed at diverse venues like U.N. General Assembly Hall- the first performance of its kind in 2001 and is now all set to perform at Coca-Cola Arena, Dubai for the very first time.
"Junoon has always created magic on stage and the art of blending Sufi vocals with a Western touch is mesmerizing. We, at BookMyShow Middle East are proud and privileged to bring the band for the very first time to Coca-Cola Arena", Lawrence Harradine, Lead- BookMyShow Middle East. 
For over three decades, music lovers from Pakistan, India and the Western world have connected with the band and their music. The 'Azadi' album released in 1997 was popular worldwide, bringing fame to Junoon. The song 'Sayonee' became a super hit in South Asia and Middle East, topping the Asian charts. This album brought the band a lot of accolades including the 'Best International Group' Award.
"We, Junoon would like to express our utmost gratitude and appreciation to all who have supported us throughout our journey as South Asia's biggest band. Your unwavering love and dedication have paved the way for us to create memorable musical experiences for our fans and be a catalyst for social and cultural change. As we move forward, we remain optimistic about the power of music and its ability to bring people together, break barriers, and inspire change. We are grateful to Lawrence Harradine and his team at "BookMyShow" for providing Junoon with a platform like Coca-Cola Arena to come together and create meaningful connections through music", Junoon,