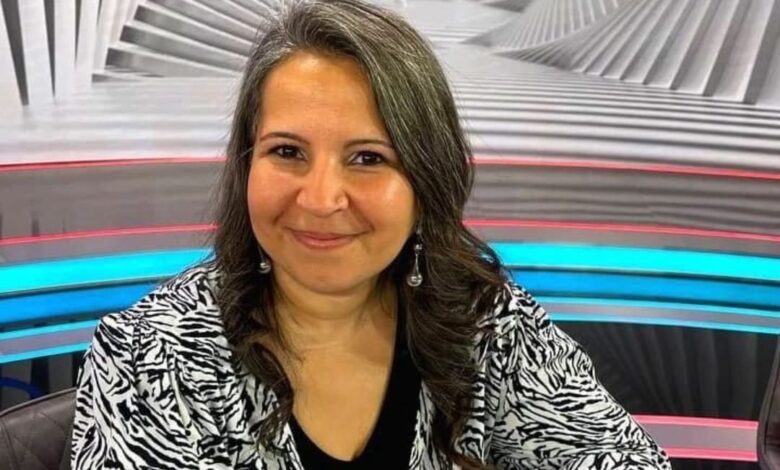 Ti22 Films, the award-winning production company is the only entrant to win from the United Arab Emirates
Ti22 Films, a Dubai-based production company led by award-winning producer Reim El Houni secured their 26th International Award yesterday at the New York Festivals TV & Film Awards. 
The winning film, produced by El Houni and directed by creative director Sofia De Fay, won in the Corporate Image Category Group for Branded Content. The film was produced for the GREAT Campaign in conjunction with Majid Al Futtaim Group and featured none other than Michelin Star Chef Vineet Bhatia. The video was produced to promote the new British High Tea at the Kempinski Mall of the Emirates and showcased Chef Vineets love for British ingredients as he prepared the unique experience. The intertwining of Chef Vineets moments of nostalgia as he prepares the new high tea experience added the personal touch to the narrative.
This year saw entries from over 40 countries around the globe which were judged online by an international jury panel.  The awards were presented at the virtual Storytellers Gala on the 18th April from the base of the festivals in New York City.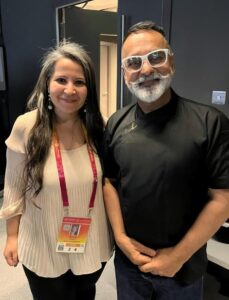 Ti22 Films has had a great deal of success at the New York Festivals winning 11 World Medals and 13 Finalist Awards in previous years, the 2023 win brings this number to 14. Previous winning projects include Gold, Silver and Bronze world medals for brands such as ENOC, EGA, DCAA, BASF and GMG to name a few in categories ranging from Promos, to Sales to Corporate Image and Public Relations. This win represents the first in the Branded Content category for Ti22.
Sharing her excitement, CEO of Ti22 Films and Executive Producer, Reim El Houni said, 'I am incredibly grateful for this recognition as this award represents the first international award we have received since covid. It is a great feeling to know that we are still producing work that is recognised at an international level and awarded by the world's best.'
News of the win has been well received and supported by the GREAT Campaign in the UK. "GREAT is delighted that British High Tea with Chef Vineet Bhatia and Reim El Houni has won such a prestigious award.  The video produced beautifully encapsulates the essence of a great British tea – mouth-watering British food ingredients and warm British hospitality.  The Campaign encourages people from across the world to visit, study and invest in the UK. We hope that this wonderful video encourages people  to visit the UK and experience not only the great flavors of a British high tea but of British life, generally", said Andy Pike, Director, GREAT Britain & Northern Ireland Campaign.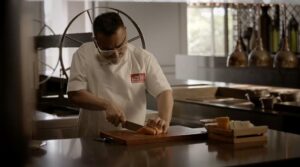 This project is very personal for GREAT Ambassador and Michelin Star Chef Vineet Bhatia who brought El Houni on board for the project. "Celebrating a British High Tea experience is like embracing a world of refined elegance and tasteful sophistication. Every sip of fragrant tea and every bite of a delectable treat transports you to a bygone era of refinement and luxury. I am glad our film, produced by Reim and the Ti22 team, successfully captured the essence of the British culinary experience and is being recognised globally". – Vineet Bhatia MBE, Michelin-starred chef and culinary virtuoso.
Reim launched her own production company, Ti22 Films, in January 2011, working with both corporates and broadcasters. As well as the New York Festival wins, in 2014 the company was awarded its first Cannes Corporate Media and TV Award. Reim has worked with some of the world's largest multinationals and government entities, including Reebok, Realme, LG Electronics, DP World, DCAA, DAFZA and ENOC, to name a few, and top broadcasters, such as National Geographic, Discovery Channel, BBC, Times of India and many more.
More recently, Ti22 Films produced Studio EXPO, a 2-hour live show that aired daily to a global audience on Dubai One and EXPO TV during EXPO 2020 Dubai.  Reim's experience and ability to manage production projects across the spectrum has kept the Ti22 team busy as they also currently produce the daily TV show  'DXB Today' airing on Dubai One.  The production house is focused on continuing to work on key projects with a global reach and to remain at the forefront of the production industry in the UAE.