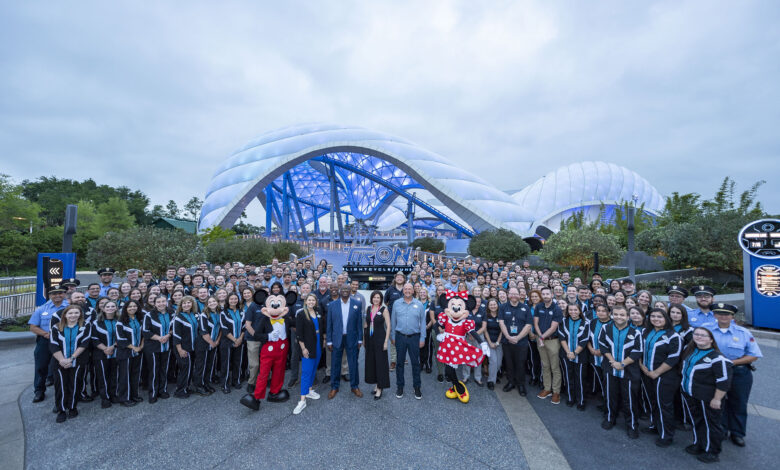 The latest and fastest coaster attraction TRON set to welcome ME visitors at Walt Disney World
Escape into the digital world of Tron this summer with Walt Disney World set to open its doors to its much anticipated new attraction inspired by The Walt Disney Studios 2010 film, "TRON: Legacy,". A perfect trip for Middle East's summer holidaymakers, Walt Disney World offers a great mix of adrenalin, family fun and entertainment.
Starting April 4th, 2023, Walt Disney World guests will be digitally scanned into a mysterious game world in TRON Lightcycle / Run as members of Team Blue who will board high-speed Lightcycles for a thrilling race through a dark, computerized world, facing off against a fierce group of Programs known as Team Orange.
The new attraction, located in Tomorrowland at Magic Kingdom Park at Walt Disney World, is the fastest coaster attraction in a Disney theme park, alongside its sister coaster at Shanghai Disneyland. It masterfully blends coaster thrills with speed, visual effects, music and a one-of-a-kind ride system to create an experience like no other.
Aligned with the theme of the movie, the attraction TRON Lightcycle / Run enables guests to enter the digital world via gateways that Grid creator Kevin Flynn's son, Sam Flynn, opened. The Magic Kingdom gateway complements another gateway located in Shanghai Disneyland. Sam created the Lightcycle / Run competition as a "friendly" way for Users and Programs to interact in a gaming-style, competitive event.