News
Trending
Dubai Wood Show at Dubai World Trade Centre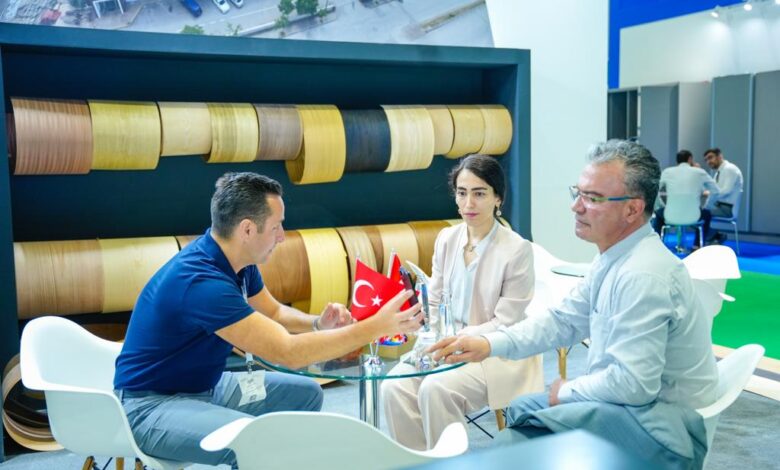 Dubai Wood Show exhibitors showcase latest trends, tech in wood and woodworking industry
The participating exhibitors at the Dubai International Wood and Woodworking Machinery Trade Show, taking place until 9 March at the Dubai World Trade Centre, showcased the latest trends, technological innovations, wood products, alternative raw materials, and production scenarios in the wood and woodworking industry.
Witnessing a large number of visitors, the exhibition hosts nine country pavilions, including China, Russia, Panama, Portugal, Turkey, USA, France, India, and the exhibition's "country of honor" the Arab Republic of Egypt. These pavilions exhibited a variety of wood products and high-quality woodworking machinery. The exhibitors, with their latest innovative solutions on display, aim to meet the needs and expectations of wood industry practitioners for them to keep abreast of the current developments in the global markets.
One of Dubai WoodShow's newest addition to its exhibitors is Giza Power T&D, an Egypt-based company that specializes in providing the most innovative solutions in the field of transporting and distributing electromechanical solutions. Mohamed El-Najjar, Managing Director of Giza Power T&D, said that as a first-time participant in the Dubai WoodShow, they are impressed with the exhibition's large number of exhibitors and visitors.
"We really hope that we can get a lot of clients. We are mainly focused at present on the Egypt market and border countries like Saudi Arabia and Libya, but the company hopes to expand to more countries. Dubai WoodShow will definitely provide us with a great opportunity for our expansion plans," he said.
"The Dubai WoodShow has been a great partner in helping Emilam gain exposure and presence over the years, which is normally challenging to do organically. The focus on the wood industry, ensures that only relevant, qualified and knowledgeable people attend the show. Emilam has started Manufacturing High Pressure Laminates in the UAE in January 2023, and being the only local manufacturer in the country, we strongly believe that the Dubai WoodShow will enable us to network with people and companies not only in the GCC, but also beyond," said Hiren Mehta, CEO and Managing Partner of Emilam Industries LLC, a manufacturer of premium melamine MDF boards and laminates in the UAE.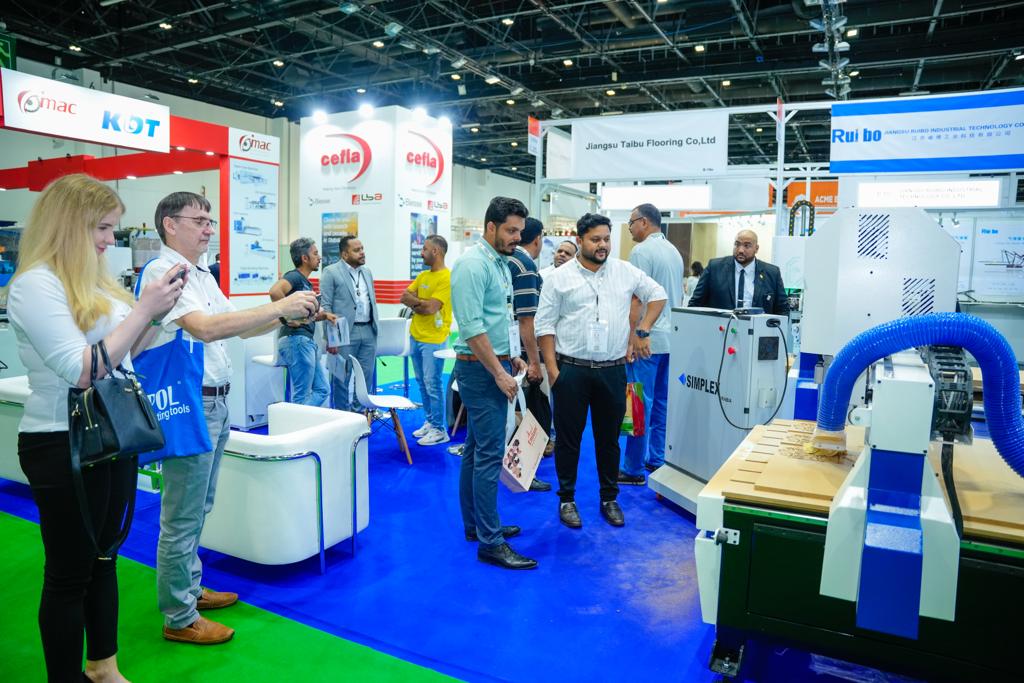 Lumber World BM Sales Director Rajesh Mani also commented that Dubai WoodShow 2023 is another great event for the wood sector. He said: "Our company actually was not able to participate in the previous years because of the COVID-19 pandemic. For this year, as we were trying to book a stall, it was almost full! We believe that the organizers have done a good job in bringing in more people and exhibitors this year, and we are confident that we would get a fantastic mileage out of this event." Lumber World is one of the largest global importers of exotic wood.
Engineer Mohammed Khaldoon Aldallal, Managing Director of cefla Middle East, touched on the technology of printing on wooden boards of all kinds through the process of treating wood veneer and then printing on it in different shapes, such as wood or marble, for decorative use or on wooden floors. He said this process contributes to preserving the environment and achieving sustainability by reducing consumption and cutting down of trees.
For his part, Ayham Wahba, Sales Engineer at IMAC, talked about the No. 1 Boring Machine, a high-speed machine used in manufacturing kitchen cabinets. It operates with two upper and lower motors with a power of 5.5 kW.
Ayman Heikal, Executive Manager of Chamber of Woodworking and Furniture Industry, noted that the Dubai WoodShow has become a very important, iconic international exhibition where all stakeholders and people from all over the world who are interested in the sector of woodworking and furniture industry come and visit to see the new technology, materials, and products currently available.
"I would like to thank the organizers of the Dubai WoodShow. We are very honored to be with you here as we (Egypt) are selected to be the country of honor. I'm also very glad that exhibitors from Egypt, the top-notch in our industry, participated in this event, which is indeed a great venue."
The Dubai WoodShow is set to recognise the winners of its WoodShow Innovation & Excellence Awards during its Gala Dinner tonight.