News
Trending
DIA Hosts Middle East's Largest MUN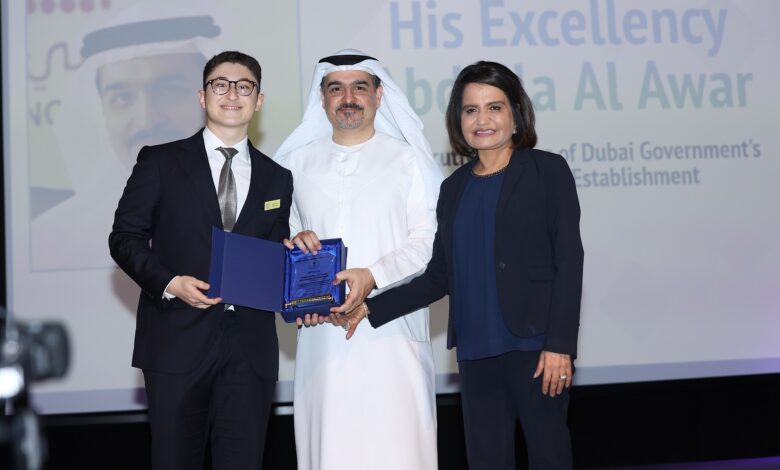 An entirely paperless conference, resolutions and voting were digitalised through the DIAMUN Web app developed by DIA Emirates Hills students
More than 600 students from over 40 schools around the world attended the fifteenth edition of DIAMUN, which concluded this weekend. Organised and run entirely by students of Dubai International Academy (DIA), DIAMUN promotes the ideals and principles of the United Nations. This year, Dubai's Knowledge Fund Establishment (KFE), was the knowledge partner for the three-day event to support the government's vision of creating future leaders for the knowledge economy.
Chief guests included His Excellency Abdulla Al Awar, CEO of the Dubai Knowledge Fund Establishment and His Excellency Giuseppe Finocchiaro, Consul General of Italy in Dubai. In their speeches, they highlighted the role of platforms such as DIAMUN in raising awareness among youth about sustainability issues and the urgency of action against climate change.
Inspired by the 2023 United Nations Climate Change Conference, COP28, and the UAE declaring 2023 The Year of Sustainability, this year's conference theme was "Collaborating to Foster Sustainable Development". DIAMUN 2023 was entirely paperless, with resolutions and voting digitalised through the DIAMUN Web app developed by DIA Emirates Hills students.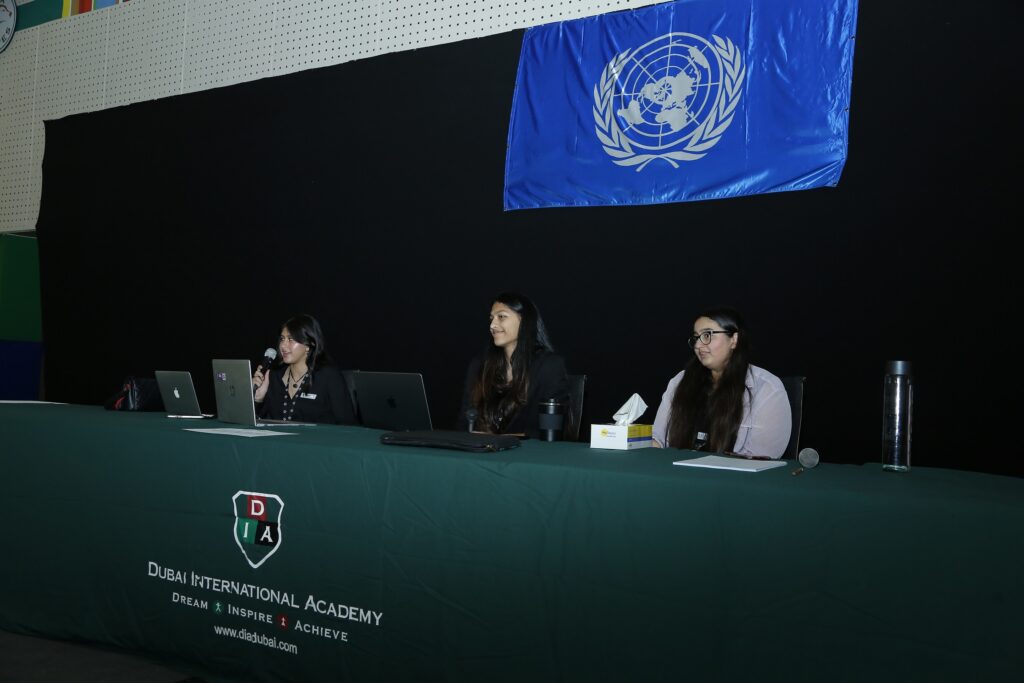 The largest MUN conference in the Middle East, DIAMUN is affiliated with The Hague International Model United Nations (THIMUN) Foundation. DIAMUN 2023 lived up to its reputation as a platform for young leaders to exchange ideas, build networks, and develop their leadership skills. Students engaged in intense debates and discussions on a range of global issues, including climate change, human rights, and international security.
His Excellency Abdulla Al Awar, CEO of the Dubai Knowledge Fund Establishment, said: "It was a real pleasure to watch students engage in intense discussions that affect not just the UAE, but the wider world. Our objective at KFE is to foster such dialogue that helps nurture globally responsible citizens. Hearty congratulations to all participants for their passion and determination for sustainability – a vision that is deeply echoed in the UAE." 
His Excellency Giuseppe Finocchiaro, the Consul General of Italy in Dubai, added: "DIAMUN continues to raise the bar every year, with even more thought-provoking discussions and takeaways. This year's edition showed that young people are as committed as ever to building a better world through their actions. I hope many of the speakers can bring about real change as they embark on their careers."  
Poonam Bhojani, CEO of Innoventures Education said: "Another enriching edition of DIAMUN has concluded, bringing together students from around the world. We witnessed riveting discussions addressing today's most pressing global challenges. Meeting face to face after a two-year gap, DIAMUN continues to promote dialogue, understanding, and collaboration among young people. Equally, the conference builds leadership skills, cultural sensitivity and empathy, qualities that are essential for future world leaders."