Business
Trending
Downtown Design 2022: France to Present its Latest Vision of French Luxury at the Region's Major Event of the Industry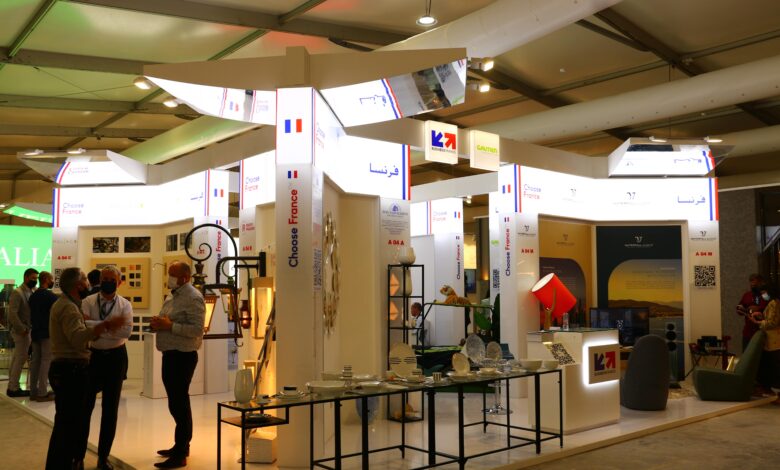 French decoration companies will be in Dubai from November 09 to 12, for Downtown Design 2022. Business France the national agency supporting the internationalization of the French economy will be hosting 13 exhibitors on its French pavilion. Industry professionals, local homeowners and design enthusiasts will be able to discover the know-how and the latest design trends of French companies. 
As the region's leading industrial design trade fair and a key feature of Dubai Design Week, Downtown Design is welcoming this year a French pavilion representing several sub-sectors of the decoration market, with companies standing out through stunning personalized design, and stylish furniture inspired by French flair.
The French pavilion: an embodiment of the Made in France label and an expert vision of contemporary luxury
Bringing together thought leaders and decision makers of the global design stage, this year's visitors will be able to discover French companies excelling in various fields of activity such as furniture, luxury fittings, ironwork, glassware, marble work, kitchen and bathroom design, electrical equipment, luxury tapestry and artistic botanical creation.
While this edition is emphasizing quality, innovation, and knowledge sharing through the invitation of a pool of local architects, designers and home décor & design buyers, networking events and retail tours, this unique platform  will bring together artisan skills, contemporary creation and the very best of French makers and Savoir-Faire with the aim to extend French companies development in the Middle East.
Auldes Maiel, Trade Analyst Lifestyle sector at Business France Middle East, commented: "This year we have 13 select French companies highly qualified in their area of specialization that strive to provide tailored services and timeless creations in interior design, lighting, tables, accessories, and outdoor furniture to name a few. The French pavilion displays high-end decoration for more connected, meaningful, and emotional experiences, using natural and the finest materials while meeting sustainable development imperatives. France being home to the world's leading and highly sought-after design community, our presence in Downtown Design is important to support the regional growing design scene to meet the highest standard of quality to further anchor Dubai as the design capital of the Middle East"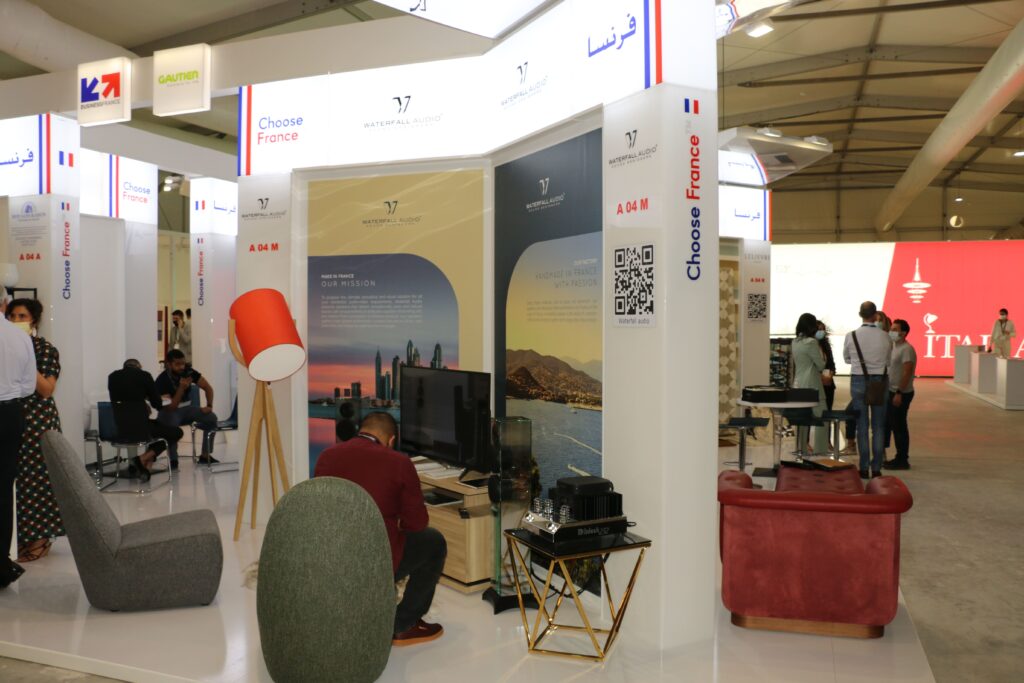 French artisanal and industrial Savoir-Faire firmly rooted in the UAE
With centuries of excellence in craftsmanship and art of living, France has a unique heritage thanks to its history. The French art of living is a source of innovation and widely recognized around the world and firmly rooted in the Middle East with over a dozen French companies positioned in this field to name a few: Pierre Frey and their art of tapestry part of Comité Colbert gathering French luxury goods companies to promote, French know-how and creative skill internationally, Maison Dada offering luxury home furniture and Roche Bobois, a leader in high-end furniture.
Openness to the world, luxury mindset, passion for quality and long-standing history in craftmanship have been key enablers for the French design ecosystem to blossom and be a respected trendsetter in the field. Countless institutions, manufacturers, luxury houses are training the best designers and makers to: use innovative materials, historical inspirations, personalized experiences while designing their products.
In this respect, the EPV label (Living Heritage Company Label) is a mark of recognition of the French State, put in place to reward French firms for the excellence of their traditional and industrial skills. Awarded for five years, the label brings together producers committed to the quality of their trades and products. As such, EPVs are an important part of the craft industry and are proud ambassadors of French know-how. This year, two companies holding the label will be exhibiting in the French pavilion: Meljac and Robert Four. They are already 15 existing French companies carrying this label established in the UAE and gathered around the French Savoir Faire Society Middle East launched last June, by INMA (The National Institute of Art Crafts) to promote the eminence of French companies with EPV label, creators & artisans in order to share and develop their design and expertise in the region.
French exhibiting companies will be located on the French pavilion – Booths B09, B10 and B11.