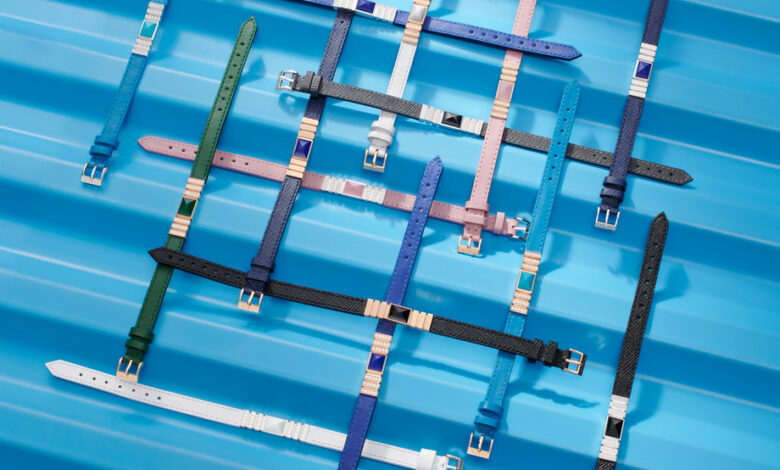 MARLI New York welcomes a new era of expression with the launch of the UNII collection, celebrating individuality through enriching color and daring design, hand crafted with the finest jewelry expertise. Curated with a gender-neutral attitude, the UNII collection highlights versatile, customizable bracelets designed to be worn any number of ways.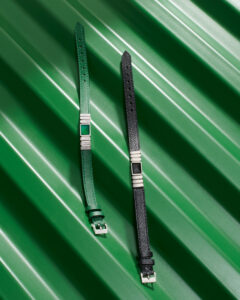 Lending its classic form and contemporary edge to the two bracelet styles in the collection is the pyramidal gemstone, one of MARLI's most recognizable motifs. The pyramid is an emblem associated with the power and strength of Cleopatra. It is fully in the tradition of MARLI, a brand that exemplifies a dynamic way of life. For this collection, the cabochon stone engages with Italian leather in a play of bold, chromatic combinations.
The bracelets are offered in variations of 18K rose or white gold, with select iterations illuminated by brilliant-cut diamonds to amplify the contrast of elegant opposites.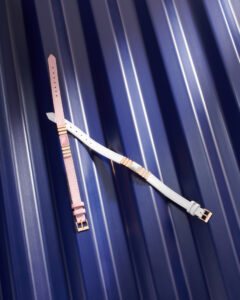 The UNII collection takes its name from "unisex" and "I", which is one of its most distinguishing features. A leather strap gives each bracelet true permanence, delivering on Founder & CEO of MARLI New York Maral Artinian's desire to produce a universal collection with a well-defined character and an enduring sense of luxury.
"We have many facets to our personalities," says Maral Artinian. "Sometimes, you have to let go of what identifies you and just be free to express yourself in that moment."
Within the world of MARLI, the UNII collection is the perfect complement to the brand's fine jewellery collections.