Sports
Trending
Asia Cup 2022 Qualifiers to be Hosted by Oman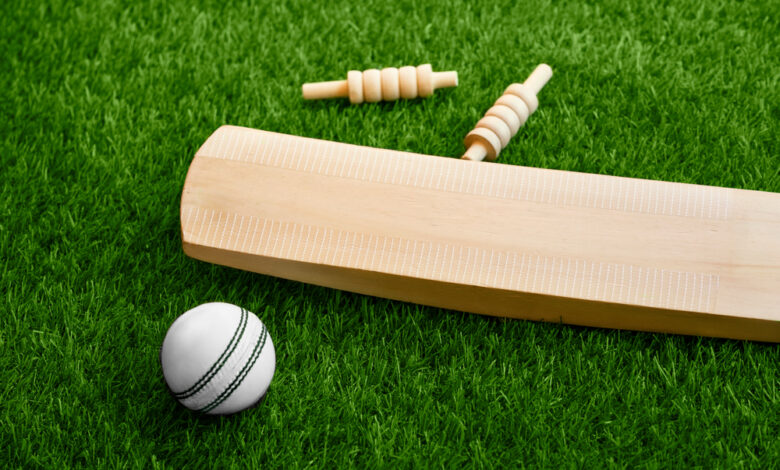 Asian Cricket Council announced today, Oman to host Asia Cup 2022 qualifiers from August 20th to 24th, at the Oman Cricket Academy Ground in Al Amerat.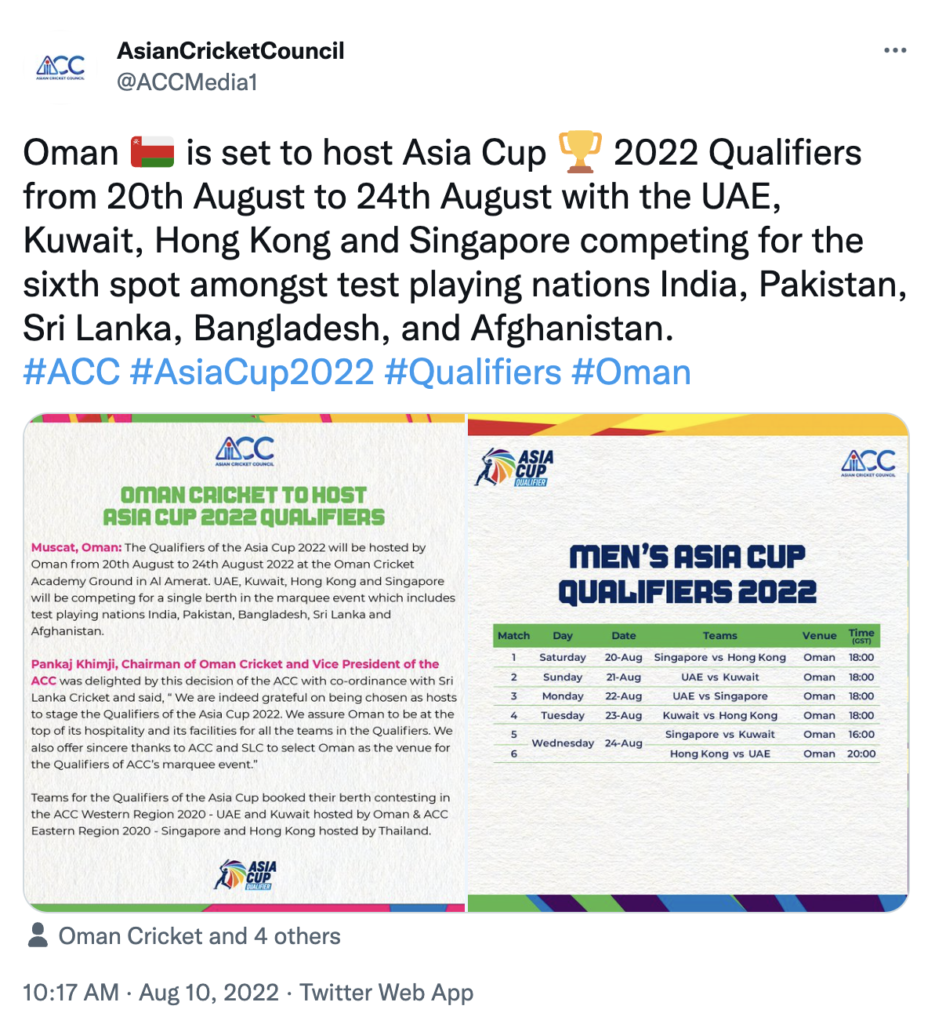 UAE, Kuwait, Hong Kong and Singapore will be competing for a single berth in the marquee event which includes Test playing nations India, Pakistan, Sri Lanka, Bangladesh and Afghanistan.
Teams for the Qualifiers booked their spot contesting in the ACC Western Region 2020 – UAE and Kuwait hosted by Oman & ACC Eastern Region 2020 – Singapore and Hong Kong hosted by Thailand.
Asia Cup Qualifiers 2022 Schedule
Aug 20 – Singapore vs Hong Kong, Oman
Aug 21 – UAE vs Kuwait, Oman
Aug 22 – UAE vs Singapore, Oman
Aug 23 – Kuwait vs Hong Kong, Oman
Aug 24 – Singapore vs Kuwait, Oman
Aug 24 – Hong Kong vs UAE, Oman