Healthcare
Trending
Premier Inn Blood Donation Drive Saves 200 Lives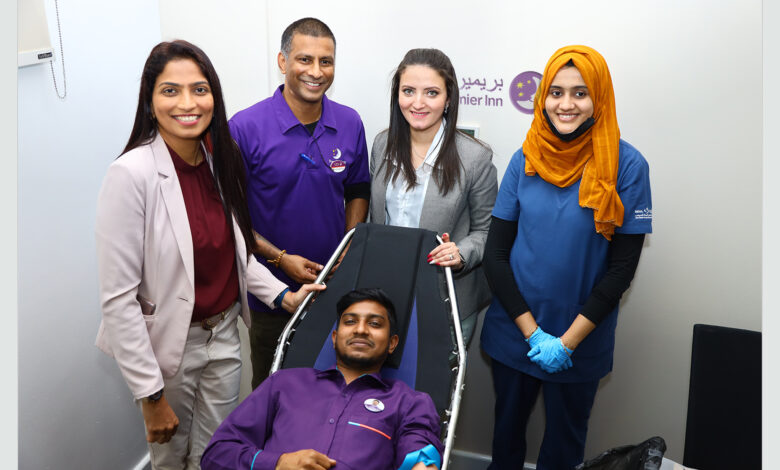 A blood donation drive at Premier Inn Abu Dhabi International Airport Hotel collected enough blood to save 200 lives.
More than 50 hotel guests, team members and local residents took part in the initiative, one of a range of events under Premier Inn's Force for Good campaign.
The award-winning British hospitality brand collaborated with the Abu Dhabi Blood Bank for the event, held on 2 June as part of Premier Inn's ongoing pledge to support government authorities, charitable organisations and local communities.
Pratibha Bankar, General Manager, Premier Inn Abu Dhabi Airport Hotel, said: "Premier Inn believes in being a Force for Good in everything we do. We were proud to support the Abu Dhabi Blood Bank through this recent initiative, and thank all those who came forward to give blood – and save lives."