Technology
Trending
Check Point Software Technologies at GISEC 2022 with Cybersecurity and Consolidated Architecture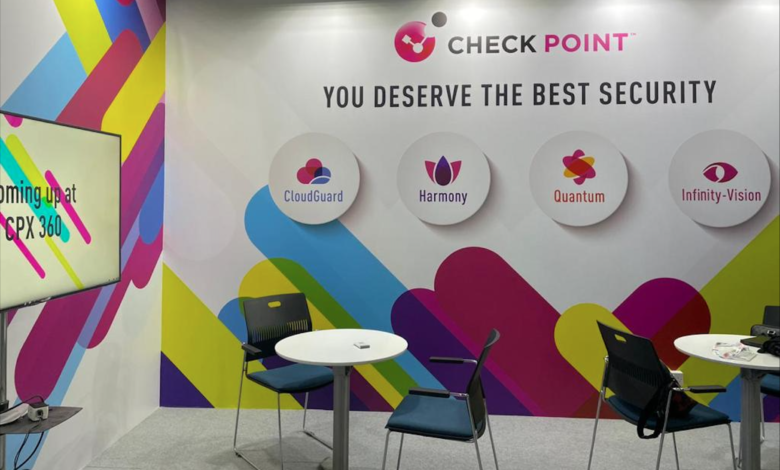 Ram Narayanan, Country Manager GCC Check Point Software Technologies, talks about focus of GISEC participation, the cyber security landscape in the region and the company's strategy for the UAE and the year ahead
GISEC, from 21 March 2022 – 23 March 2022, provided a platform to all the tech giants to interact with their customers, partners and the users. It gave an opportunity to showcase the best in IT, networking, cybersecurity and everything tech related.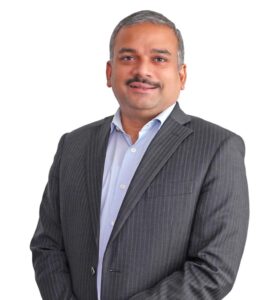 A leading name in cybersecurity, Check Point Software Technologies, reached out to its customers, partners and the wider market as Ram Narayanan, GCC Check Point Software Technologies, conveyed company's message at GISEC 2022: "Every customer needs security, especially in the current threat landscape. We see a 15% rise in cyber-attacks so every customer is concerned about security, their assets. We at Check Point Software Technologies are leading the technology sector. And what I would like to tell our customers is that we are in the region, we are focusing. You are expanding and we are here to offer them the solution that they need. And they can reach out to us either directly or through our partners and then we will be able to show them how we can add value and solve the type of acuity problems that they're dealing with."
Narayanan got in an exclusive conversation with Dubai Diaries. We bring you the details below.
Dubai Diaries: Tell us about your participation at GISEC this year – what are you focusing on and what do you expect to achieve?
Ram Naryanan: On behalf of GISEC we are showcasing our latest innovation that Checkpoint Software Technologies has come up with: prevention first approach technology and the consolidation architecture that we want to give to our clients in the region. This is our contribution from solution perspective. From the takeaways point of view, I can say the next two days are going to be very interesting for us as we look forward to meeting with more clients from the region as well as our channel partners who are interested to understand technology and then take it to the market. So this is going to be our main outcome from this event.
DD: How do you see the cybersecurity industry in the UAE? Has it become more aware of the threats and vulnerabilities? Is it more adaptable to these changes?
RN: Definitely. Cyber security is evolving landscape and is very dynamic. If there is a global trend, then UAE is no different. There is a lot of buzz about cyber security threat around the landscape. Customers in the region and especially in the UAE are focusing on technologies which can help them to prevent these kind of attacks against their data, their assets or their infrastructure. So I would say in the last few years, there's been more events in the local market. And this is where customers' needs are coming in. And that's where they are approaching us because Checkpoint Software Technologies being a leading cybersecurity provider has solutions to address the problems and provide customized solutions.
Customers are able to have visibility, customers are able to prevent these kind of new and sophisticated cyber-attacks and finally, cover all aspects of their security landscape be it traditional networks in terms of data center, cloud migration as part of their digital transformation, or user access because of the current work from home scenario. They're looking for technologies around it and Check Point Software Technologies is in a leading position to offer customers with solutions that they need and protect their assets, data and users. So basically, that's where the conversation is right now.
DD: More tech means more risk and more vulnerability. What preventive measures would you suggest for the users out there?
RN: Protection is one of the key advantage of Check Point Software Technologies. To buy buy solutions for each of customer requirements was the need of the past. Now, today customers cannot manage. Today customers need individual solutions because it doesn't give them the security effectiveness that they need or the operational efficiency that they're looking for. Where they eventually come to Check Point Software Technologies, and this is one of our differentiation as well, we are talking about consolidation. Like what you said when you have more technologies and more point products and the configuration on each of them, the manageability upkeep of the solution becomes an operational burden and obviously, it is prone to mistakes and human error.
Now what we are doing at Check Point Software Technologies is that we have a consolidated architecture called Check Point Infinity which can come as a network which can cover the cloud as well as user using an access port for the manageability becomes easier. It's a single pane of glass with degree visibility and then with consolidation it becomes a unified policy definition. There are no gaps in terms of configuration, and then eventually they get the visibility and then they are able to manage the infrastructure much better. So I would say you're likely to save more. But then it's not necessarily customers need to look at point solution. Today they are looking more at consolidation and Check Point Software Technologies is helping customers in their journey of consolidation and getting better security effectiveness.
DD: What are the best practices and operations of Check Point in the region? What is it bringing for its customers now?
RN: So basically, in terms of focus in the market, I think we have been in the region for the last fifteen years. In the last three years, we have increased our focus in the market and then we have expanded our team and today we have a large team locally available in UAE and other GCC markets so that we are able to take the technology to our customers and present it the right way.
In terms of the superior capabilities as well as the consolidation and the benefits the customer will get, this is something that we are doing and we're continuing to invest in the region and expand our reach to the market. Obviously we are also engaged very closely with our channel partners and the distribution partners because of the markets, the need for the technologies that we need to reach to more customers and partners in the region. We are onboarding a lot of new channel partners who are able to understand the technology and take it to their customer base. So eventually we are able to serve more customers in the region and this is as per expansion plans we have.
Here I would add that we are very unique from the perspective that we have a lot of intelligence and search. We provide the insights to customers in the region in UAE, specifically, so that they understand the kind of threat landscape and the best practices that they can deploy to kind of protect themselves from these targeted attacks that we see on the wild. This is very unique. It's more of intelligence that we gather globally and then specific to the region and then utilize that intelligence to specific customers in their industry and then make them aware of what they need to be looking for. We finally tell them how to protect themselves with technology.
DD: What will be Check Points Software Technology's strategy for the UAE region and the market and the year ahead?
RN: We set out as a global strategy for Check Point Software Technologies in 2022. We are innovating as a company and are coming up with new technologies at start of the year. We know our customer base that they deserve the best security to protect against the cyber threats. With this tagline we are taking the superior technology to each of the customers and, as I said, we have overarching architecture which is Check Point Infinity which is kind of consolidated preventive first approach. So we are kind of trying to put them into three broad pillars of quantum cloud offering to address all the requirements end to end from an enterprise point of view. The first is quantum to protect the network side, and the second is Check Point Cloud Guard, which is to protect that cloud transformation initiatives as well as on the cloud. The third pillar is focusing on user and access basically, zero trust network access, architecture the customers are looking for.
This is our high level strategy and taking this to the UAE region, we are kind of taking the same strategy in the region. We are working with our channel partners directly, meeting with the senior decision makers on the large enterprise on the government side as well as on the private sector. We share with them the overall benefits of consolidation and then address all aspects of security and telling them then how we eventually make them more secure. We also make them aware of why the region can reach the second best security range and what Check Point Software Technologies offer. We have the team locally investing direct resources from Check Point Software Technologies to reach more customers in UAE as well as Saudi Arabia. We continue our growth in the region and get more customers interested in our technology and getting involved in their requirements. We continue to expand our workforce in the market. To highlight one point, we do have a regional office in Dubai, we have an office for the last 15 years. And we had a smaller team and then as I said in the last few years we have grown exponentially and we have a large team right now of close to 20 people covering customers and partners.