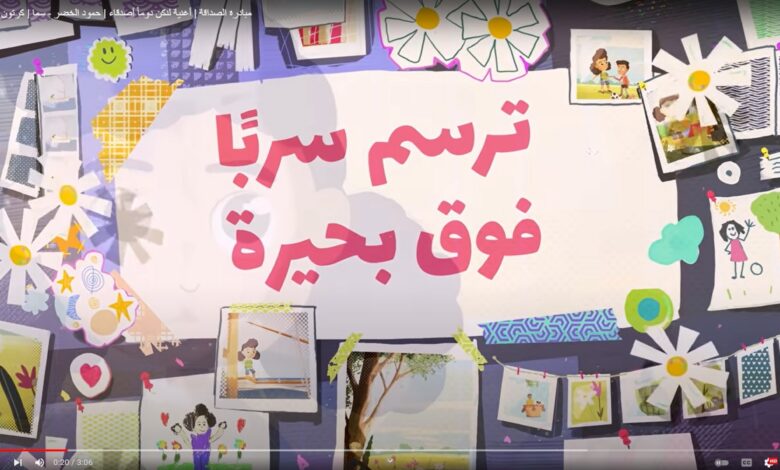 Cartoon Network's anti-bullying song passes 1m YouTube views
Cartoon Network's anti-bullying song, "Linakon dawman Asdiqaa" ("Let's always be friends"), has passed one million views on YouTube since its launch in November 2021. The song was launched as part of its annual anti-bullying campaign, Buddy Network.
The song was performed by Kuwaiti singer Humood AlKhuder and can be found on Cartoon Network's YouTube channel and other streaming services and encourages kids to "be a buddy, not a bully." The accompanying music video shows a colourful animated tale depicting friendship and kindness.
To support the latest phase of Buddy Network in the Middle East and North Africa, Cartoon Network has also released a special rap song performed by the main character, Laith, from the channel's beloved show, Laith the King. In the song,the adventurous lion reminds children that "fighting is never a solution" and that friendship "always wins". This sits alongside a series of awareness videos created for Cartoon Network MENA's YouTube channel reminding kids that they are never alone and encouraging them to speak up if affected by bullying.
Mohamed Sheiha, Head of Marketing, Digital & Communications, WarnerMedia MENAT, said, "Buddy Network aims to encourage friendship and kindness and reminds kids they must always ask for help if affected by bullying – a widespread global issue that very much affects children across the world. Surpassing one million views on YouTube in such a short period of time shows that our anti-bullying campaign is really resonating with kids across the region, and we will continue to address this issue in a way that is positive, supportive, and relevant."