Automotive
Trending
Lincoln's Move to All-SUV Line-Up: A Dazzling Bright Future, Built on Traditions of the Past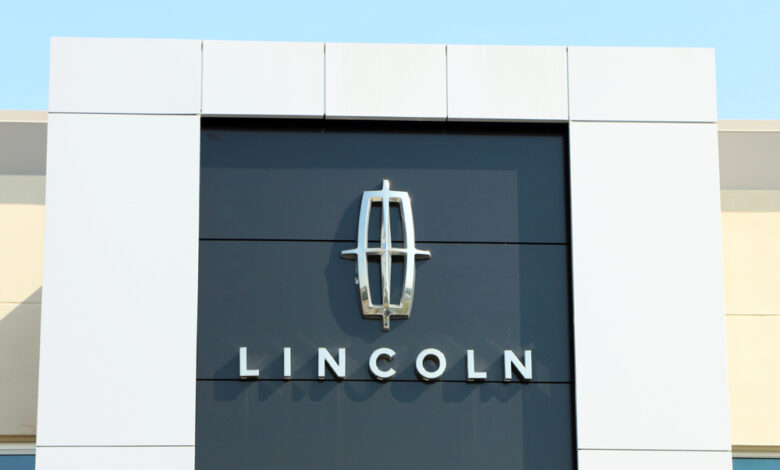 Sales success continues unabated during 2021, with remarkable results in key markets
Lincoln continues its growth in the Middle East market, despite continued challenges posed by global conditions, having posted remarkable sales figures for the first part of 2021. During H1 of this year, the brand increased sales by a staggering 54 per cent compared to the same period in 2020 – its most significant H1 growth in years. Sales of Corsair increased by 98 per cent compared to the previous year, with Aviator sales being even more impressive, growing by 108 per cent. 
The first seven months of 2021 have been the most successful for Lincoln new car sales in the region since 2015, up 41 per cent compared with 2020 and 38 per cent versus the same period in 2019. The UAE continues to be the Middle East's largest market for Lincoln, accounting for 54 per cent of sales during July 2021, with Kuwait contributing to 34 per cent.
Sami Malkawi, Managing Director, Lincoln Middle East explains that this unprecedented growth is closely related to the luxury carmaker's recent decision to discontinue its sedan models and concentrate entirely on high-end SUVs that have greater and broader appeal than ever:
"Lincoln vehicles have always been class leaders in refinement, and the line-up in 2021 has never looked better. Sleek, desirable, and aspirational, they represent world-class luxury inside and out and, like any successful company in this sector, Lincoln has kept its finger on the pulse of customer requirements, resulting in continuous breaking of our sales records.
"All around the world, consumers of luxury goods are driving change and, for Lincoln, that meant some incredibly tough decisions resulting in the discontinuation of iconic models, like the Continental, that resonated with certain motorists. Step inside one of our beautiful dealerships, however, and you will personally experience the future of prestige motoring, in terms of product and service. A modern Lincoln is a car for owners who have nothing to prove."

Lincoln's flagship Navigator, as well as the Aviator, Nautilus and Corsair, are ideal for the needs of the Middle East market, being designed for modern life and the demands of often large families. Powerful and efficient engines are mated to silky-smooth transmissions and each model has been engineered to provide a safe and soothing haven from the outside world. Providing effortless performance, build to cope with the harshest climactic conditions and intelligently designed with truly global appeal, Lincoln's new, more focused four-model range is at the heart of the company's sales success.
Lincoln's recent sales growth, while resulting from the brand's accurate interpretation of the appetite for SUVs in key markets such as the Middle East, is also related to its remarkable heritage, which stretches back more than a century to 1917. Purchased by the Ford Motor Company in 1922, Lincoln has always represented luxury, usability, engineering excellence and exceptional value – attributes that have continued through the company's bloodline to its contemporary SUV models.
In the earliest days of Lincoln under Ford's ownership and direction, the company was spoken about in the same terms as leading names in motoring, giving its clientele the option of bespoke, coachbuilt bodywork. In 1924, a Lincoln Model L became the first official state limousine used by a US President, in this case Calvin Coolidge, and Lincoln's rise to stardom was rapid. Over the ensuing decades, it came to embody the American Dream, positioned as a brand one aspired to owning, with that eventuality considered the culmination and just reward of hard work and steely determination.
The Lincoln Continental was launched in 1939, reportedly described by architect, Frank Lloyd, as "the most beautiful car ever made," and was the company's flagship model for decades. Few names in the history motoring have been so influential, iconic or collectible. Out of reach for most, the Mark II, launched as a 1956 model, was at the time the most expensive model ever produced by a US carmaker, solidifying Lincoln's position as the ultimate name in desirable automobiles.
Another world-famous Lincoln nameplate arrived in 1981, with the enormous (and enormously successful) Town Car, which the Middle East market enthusiastically took to its heart. By the time the full-size SUV, the Navigator, was unveiled in 1997, Lincoln was a brand that had come to embody modern opulence and technology.
"Lincoln's success over the decades," concludes Malkawi, "has been the result of carefully listening to its customers and adapting to market conditions with agility, while keeping ahead of the competition by providing an unrivalled ownership experience. The 2021 range is comprised of premium, highly desirable and capable vehicles that satisfy the desires of the most demanding customers – a winning formula that has served Lincoln well for more than a hundred years."