Lifestyle
Trending
Buffalo Chick'n Burger Launched at Gourmet Burger Kitchen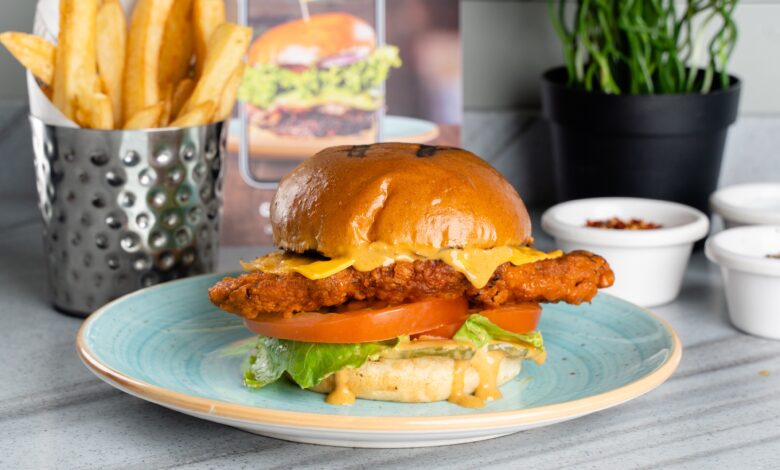 Gourmet Burger Kitchen has recently added the Buffalo Chick'n burger to its wide range of deliciously handcrafted burgers.
An iconic American classic, fried chicken is a hot trend at the moment, and comfort food has never been tastier than in this new burger, which includes a crumb-fried chicken patty tossed in homemade buffalo sauce with lettuce, tomato, pickle, American cheese and GBK's signature sauce. The result is a multi-layered, zingy, richly flavored delight!
Why not order this delicious new burger on the recently launched mobile App 'GBK UAE'? For a limited time customers get a whopping 25 percent off when they use the code 25GBK.
The new app is easy to use, convenient and thanks to GBK's strong presence, delivery is fast without compromising quality, flavor, and choice. The app allows for greater customization and GBK fans can even build their own burger, choosing to go with a bun or bunless, and then selecting their all-natural protein, cheese and a variety of condiments.
Not that GBK doesn't spoil you for choice.  From the decadent Prime Wagyu burger, Mighty two 60z patties and comforting Shroom Swiss for meat-lovers to the millennial-favorite Californian vegan burger, not to mention sides that are to die for such as GBK homeslaw, chunky fries and truffle parmesan fries, nobody does gourmet burgers like GBK. For dine in, check out GBK locations across the UAE in DIFC, Mirdif City Center, Jumeirah Lakes Tower – Cluster J and Abu Dhabi Mall.